Latest Flying Diary Entries for Selsley Common
12/09/10 David Warren - Got there early-ish and it was flyable, if a little gusty at take off. The Waynes made some height, then became blown out, until calming down again in the evening.
09/11/07 Alec Linton - Very Strong when I first arrived with my HG but wind dropped by 1pm. 3 flights but only to 150ft ATO. Not very lifty and a bit off to west. Mainly hovered around the 100ft ATO mark which was just enough to top land.
20/12/01 Rich Harding - Tried Blorenge first (with Alex and Jo) but everything had died during our drive over. Retired to Selsley where Alex had a few flights, Jo did some ground handling and had a couple of floats and I must have been in the air for all of a second. Ah, well!
31/08/01 Alec Linton - 30 minutes HG soaring in fairly light winds 400 foot ATO maximum. Forced to land by showery weather.
16/02/01 Felix Alcock - Beautiful sunny day with the wind initially on the hill, allowing height gain of 200ft ab t.o. Wind then went to NE and a bit turbulent as it strengthened - Great to be flying again after the winter ! Terry and Julie also flew on their tandem.
Clickable Bing Map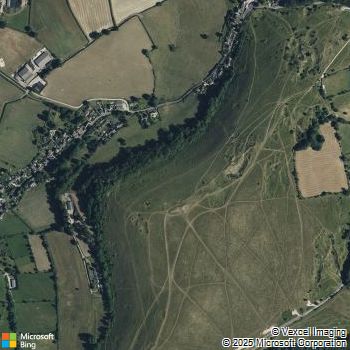 ---
This page last updated: 3rd February, 2022
© Avon Hang Gliding & Paragliding Club, 1997-2022
E-Mail the