Grid Reference
ST 773 995
Wind Direction
W, WNW, NW, NNW, N
Site Officer
Wayne Buckland (07977 543746)
Rating
Any rated pilot. No training.
Permission
This is an Open Site. Please abide by Avon Club Rules and if you are not a club member read the section for Non-Members.
Parking
Park in the car park on the north side at the south end, inside the gate. Do not park on the grass.
Rigging
Walk up to the saddle and follow the path going north.
Take Off
******CLOSED ****** As of November 2018, the site is closed due to the current height of the trees on the hill rendering the take-off unsafe. It should not be flown. ******* CLOSED ******
Local Flying
The ridge is small and so is the lift band so take care. Pilots should be aware of the bushes and the possibility of being blown back as it is a spine-back ridge.
XC Flying
Small site and not often used but may offer potential for paragliders.
Top Landing
It is a spine-back ridge so top landing on a hang-glider is not recommended. Depending on the vegetation, it is possible to land a paraglider near the top of the hill.
Bottom Landing
The car park area. Beware that the ground slopes away towards power lines and houses! If in doubt ask
Hospitals
Stroud or Gloucester.
Directions
Coming from Dursley, you take Long Street out of town. Click below for a map if unsure.
Ordnance Survey Sheet
162
Clickable Bing Map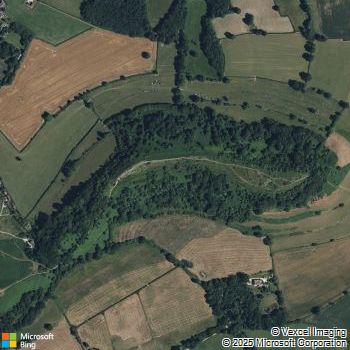 ---
This page last updated: 14th May, 2020
© Avon Hang Gliding & Paragliding Club, 1997-2021
E-Mail the