Latest Flying Diary Entries for Ubley
27/04/13 Tom Janikowski - Myself and Tim P had a go from Ubley. Wind was strong and gusty half bar for staying 0kmh sometimes. We managed to fly ~20km Tim a bit farther.
06/04/13 Tom Janikowski - Merryfield airspace put me on deck after 46 km:( Wish people say a bit earlier where they go, seen a lot good flight from Lecky
20/05/12 Tim Pentreath - Spent a very pleasant couple of hours boating around at heights up to 2,000' exploring the whole ridge between Blagdon and West Harptree. As Tom said, there were some good climbs under the general greyness (actually the sun did make an appearance which was a bonus).
20/05/12 Tom Janikowski - Wind moderate, fully overcasted sky and loads of lift up to 3m/s. Base @ 2000' Thanks Tim for info almost missed it
13/07/11 Graham Richards - No wind on hill, seemingly, occassional puffs, no sun. Had nap to be wokenned by bigger puff. Fannied around trying to launch for TTB for 5 mins before wing eventually decided to fly. Boated above trees (below take off height) for 10 mins and started kreeping up. At 200ft ATO started circling in lift to get to 2000ft ASL. Pushed back to front and at 1500ft got another thermal to 3500ft; no obvious cloud. Glided to Wells. 2 quick lifts back to Ring o Bells. Out of action now till next week. :(
Clickable Bing Map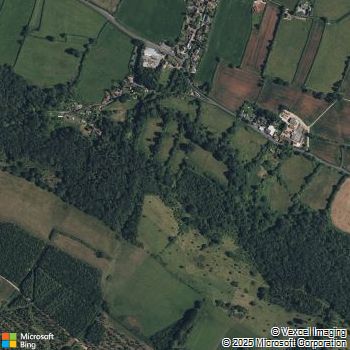 ---
This page last updated: 3rd February, 2022
© Avon Hang Gliding & Paragliding Club, 1997-2023
E-Mail the